When starting a new and exciting college semester, you want to make sure that you have a dependable ride to get around in. Students need something versatile and convenient, especially if you live out of state or have a part-time job. Let's take a look at some of the most affordable cars in today's market. Here are seven bestseller vehicles that won't break the bank.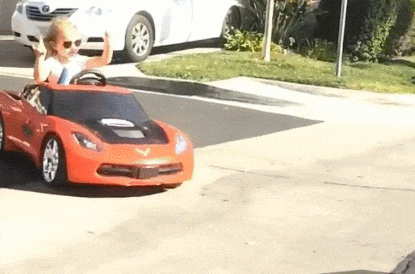 Toyota Corolla
The Toyota Corolla has been a favorite among many for years, because of its striking mix of quality, functionality, and comfort. This compact sedan has plenty of interior space, making it perfect for long trips home during school year holidays. The 2019 Toyota Corolla includes a generous package of customized features like keyless entry, Bluetooth connectivity, and adaptive cruise control. According to the EPA fuel economy, this model also has 30-36 mpg combined. The Corolla ranges from $17,750-$19,600 (MSRP, depending on the year).
Chevrolet Bolt
The 2017-2019 Chevrolet Bolt is an eco-friendly crossover that's typically priced between $20,525 to $45,000. According to Green Car Reports, the Chevrolet Bolt is easy to see out of due to it being so compact. With an estimated range of 110-128 miles per charge, the Chevrolet Bolt can run long on your daily commutes around campus.

Kia Forte
For an economical price, the Kia Forte offers a slew of luxuries. It comes with standard technologies such as lane change assist, voice command navigation, and a 320-watt premium sound system.
This compact ride has plenty of space to store all of your books and supplies for school, as it provides up to 60.1 cubic feet of cargo in select models. The least expensive Kia Forte (2016) starts at a suggested MSRP of about $16,800, but the manufacturer also has newer cars for $17,790.
Chevrolet Cruze
Over the past few years, the Chevrolet Cruze has proven to be a high-quality, affordable compact vehicle. You'll appreciate its refined comfort and performance during all of your day-to-day trips. The Cruze features many perks, including:
• Standard Turbo Engine
• 30/48 mpg
• In-Vehicle Assistance Service
• Smartphone integration
• Infotainment system with a color touchscreen
This model keeps up with your busy lifestyle and comes in a variety of sedan and hatchback styles. Prices shift between models, but its current MSRP starts at $17995.
Nissan Leaf
For students looking for a cost-effective electric car, the Nissan Leaf is an ideal choice. This vehicle offers extra cargo space in a small hatchback style. Unique features include door-to-door navigation, Bose® Audio, and heated seats for trips back home during winter break.
Current models start at $29,990 (MSRP) but students at select universities can receive a $1,000 discount at sign-off using Nissan's college student discount. Used models will give you more of a bang for your buck while providing the same convenience and comfort. With a 124 city and 99 highway miles per charge, you can get the most out of your commute.
There are lots of long-lasting, affordable vehicles out on the market. Whether you shop new or used, be sure to do your research and find a car that best fits your lifestyle.
Lead Image Credit: Unsplash